Select the right software for your venture capital or private equity firm
Selecting technology to power your organization has never been an easy decision. There are dozens of options available and it's easy to quickly get choice overload. Venture Capital and Private Equity teams have quickly begun to realize they need a better tool to manage data. Teams want a tool that is reliable, intuitive, safe and secure. A tool that changes with the ever-demanding needs of the industry, both for pre and post-investment workflows.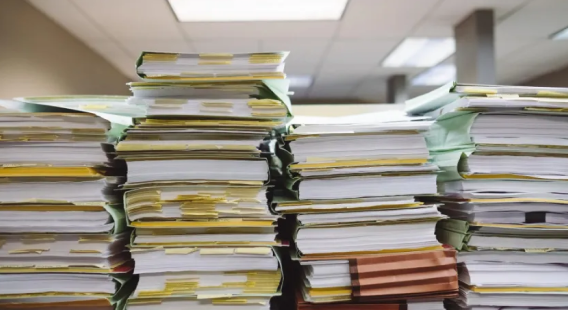 Before Zapflow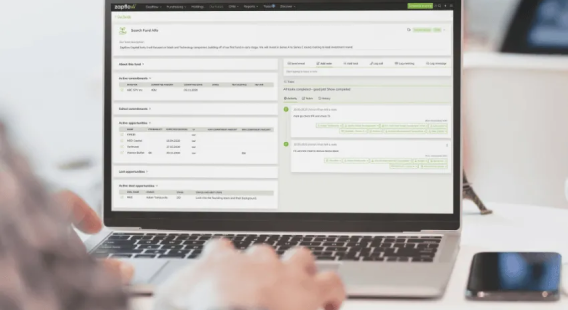 After Zapflow
Below, we have outlined some of the most significant differences between Zapflow and traditional sales CRM so you can see firsthand why our purpose-built solution is a better fit.
| | CRM | Zapflow |
| --- | --- | --- |
| Technological Benefit | Sales teams looking to increase their sales pipeline and closing rate. The organization buys a CRM to manage a sales pipeline. | Built to handle investment workflow end-to-end including fundraising, deal flow, transaction, and portfolio management. You need so much more than hack-of-a-CRM to run your operations. |
| Ideal user | Sales team members that are not usually working in a group to close a sale. Individually motivated to close a deal. | Investing teams looking to optimize the operations of the whole team and not suboptimizing for pipeline only. |
| Complexity and value | They are working on smaller ticket items with a less complicated sales structure. | Transactions are complex, involve several stakeholders, several stages and several workflow processes. Transaction values are in the millions and in some cases billions. |
| Lead management vs dealflow management | With a scarcity of leads, each prospect needs to be nurtured with the hopes of converting as many leads as possible. | Any number of evaluated deals benefits from the team making quick go/no-go decisions quickly based on quality data. |
| Relationship management | Ideally suited for prospect and customer relationship management. | Built specifically to manage the complex and overlapping relationships stakeholders like LPs, co-investors, portfolio companies, and advisors – many of whom wear different hats in different deals and change over time. |
| Interrelationships level | Traditional sales CRM focuses on straightforward relationships and does not easily handle interrelationships. It cannot deal with the complexity of multiple simultaneous connections. | Interrelationships are critical. Keeping track of companies, contacts, and investors can help make a go/no-go decision even faster. It also raises the potential priority and value of a deal. |
| External collaboration | Limited to sending and replying to emails but cannot collaborate on a deal together. | Easy to collaborate externally with our guest users feature. Invite buy-side and sell-side guests to input data, allowing you to collaborate with the entire deal team. Reduce the number of emails and clutter during the transaction phase. |
| Metrics and reporting | Built to track sales cases by pipeline stage and measure win/loss rates. Not built to collect portfolio company data nor to produce LP Reports. | Built specifically to track deal flow, portfolio company data and produce LP reports. Features built by industry experts make your process easier, more efficient and less time-consuming. |
| Portfolio management | Once a deal is closed, tracking investments has to be done outside of the traditional CRM. | As post-investment workflows are just as important as pre-investment workflows, teams can manage their portfolio and gather company KPI's, all in one solution. |
| Fund management | Traditional CRM's are a great solution for the fundraising process, but not for when a LP has committed to the fund. | Built to track commitments across multiple funds, giving the investment relations team granular data on past occurrences (I.e., lost fundraising opportunity, invested in multiple funds, etc.). |
| Investor onboarding | Investor onboarding has to be done via back and forth emails or phone calls or is outsourced to a service provider. | Purpose built KYC functionality, allowing investment teams to collect vital data from LP's in a streamlined and secure fashion. |
| Product focus | Development of new features is focused on sales teams and optimizing their sales pipelines, closing rates, and customer relationship management | Development of new features is 100% focused on improving communication with LPs, VC and PE teams. Makes deal flow faster to manage and enhances collaboration between deal teams. |
Find out why over 100 companies in over 30 countries trust Zapflow for their investment workflows.

"Zapflow has proven to be the perfect tool for finding deals and carrying out projects. During 2020, we have already made 4 acquisitions in Finland."
Gustaf Antman

Zapflow is one of the key tools we use in our day to day work. It enables us to do everything from deal flow tracking to portfolio reporting.
Cyril Vančura

"We so felt the pain! Managing the deal flow in Excel was a nightmare and we are happy that all our deals are all now in Zapflow."
Will Cardwell