by Zapflow

Outgrow yourself
Trusted in more than 35 countries




INTRODUCTION TO THE WORLD OF VC
About the program:
1- Foundational Knowledge: Learn the basics of VC, including industry trends, key terms, and the VC lifecycle.
2- Fundraising: Gain insights into fundraising strategies, due diligence, valuation, term sheets, and more.
3- Portfolio Management: Learn how to manage and create value in your portfolio companies.
4- Exit Strategies: Understand the various exit strategies available to VCs, including IPOs, acquisitions, and mergers.
5- Industry Analysis: Get a deep dive into the industries and sectors VCs invest in, including emerging trends and opportunities.
6- Networking: Build your network and connect with other VCs, entrepreneurs, and industry experts.
7- Entrepreneurship: Discover the secrets to successful entrepreneurship and how to apply them to your VC career.
Introduction
Introduction to the World of VC

Envisioning the best venture capitalist in the world

Building and Leveraging Social Capital

Identifying the Customers and Needs

Let's not Put the Cart Before the Horse!

Purpose, Mission, and Vision

A Strategy to Implement the Vision
A Business Model to Implement the Strategy

A Team with Strong Core Competencies to Execute the Business Model

Metrics that Matter to track and finetune companies operations

Fundraising

Dealflow management

Portfolio management and Value Creation

Exit Execution

Understanding the structure of this program
Chapter 1
How to Build and Manage Venture Capital Fund Management Company

The Vision of your AIFM, now and into the Future

The AIFM Ecosystem

The AIFM Strategy and Model

Building up the AIFM resources

Closing the Contracts from the AIFM

Managing the Lifecycle of the AIFM
Chapter 2
How to Raise a Fund and Manage LPs

Our Fundraising and LP Management Vision

Fundraising Ecosystem

Fundraising Strategy and Model

Investor Screening

Investor Onboarding

Investor Management
Chapter 3
How to Manage Dealflow and Make Investments

Your Investing and Deal Flow Management Vision

Investing Ecosystem

Investment Strategy and Model

Target Company Screening

Investment Execution

Portfolio company Onboarding
Chapter 4
How to Create Value Thru Portfolio Management

Your Value Creation and Portfolio Management Vision

Value Creation Ecosystem

Value Creation Strategy and Model

Portfolio Company Monitoring and Prioritizing

Executing Value Creation and Value Add

Value Lockin and Moving Towards Value Realization
Chapter 5
How to Realize Value through Exits

Your Value Realization and Exit Management Vision

Exit Ecosystem

Exit Strategy and Model

Exit Positioning

Exit Execution

Post Motems, Pattern Recognition, and Learning
Integration and pulling it together
Describe the use of a Limited Partnership in a venture capital fund

What are the components of a Limited Partnership Agreement?

What are alternative fund structures besides limited partnerships used by venture capital firms?

What are the various components of a venture capital firm's strategy?

What is the Lifecycle of a venture capital fund?

Becoming a VC - breaking into the industry.
VC Academy will be held in 6 weeks of intensive 2-3 hours long sessions with complementary homework using supported tools.
Enrolment starts 6/15/2023
The program continues until 12/20/2023
The 6-week program will culminate in a certification day, where the participants get to deliver their polished project to impress our advisors. We will invite fellow VCs, angel investors, bankers, and corporate representatives to attend the day.
The schedule will be announced to the participants in more detail later.
Selection of candidates for each cohort is based on certain criteria, including commitment to complete the program, interest in obtaining the certificate, and having a relevant background. If you meet these requirements and receive an invitation, you can choose either the Verified Certificate or the auditing option based on your preferences and needs.
1- Verified Certification: You will have unlimited access to the full course materials, activities, tests, and forums. Additionally, upon completing the program with a passing grade, you will receive a Verified Certificate as a formal recognition of your achievement. Receiving certification costs €299.
2- Auditing the Course: If you opt for auditing the course, you can do so for free. Auditing provides access to select course materials, activities, tests, and forums. However, it's important to note that this track does not offer a certificate even if you earn a passing grade. Essentially, auditing allows you to explore and engage with the course content without formal certification.
Welcome to the VC Academy Program
With VC Academy by Zapflow, we will aim to provide best-in-class training for new VCs as well as CRM solutions. The program will guide participants through the journey of becoming a VC - not just through theory and information, but with practical experience using VC & PE tools.
THE COUNTDOWN IS ON
Are you ready to fast-track your personal growth? The application period is from June 16th to July 16th.
Apply sooner than later, and make sure you're in!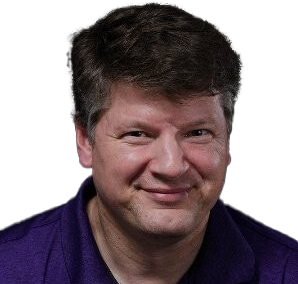 William Cardwell has been in the Venture Capital industry since 1998. He has led, co-led, and followed in over 150 funding rounds to more than 80 startup and early-stage companies.In addition, he has taught Venture Capital, M&A, Private Equity, and Entrepreneurship/Startup Formation to more than 500 undergrads, MBAs, and executives over that period. Today he is a partner in 3 different venture firms and is an adjunct professor at the University of North Carolina Kenan Flagler Business School, Aalto University, and Helsinki Business School.
William Cardwell
Courage Ventures and Open Circle Capital; Adjunct Professor, Kenan-Flagler Business School, UNC.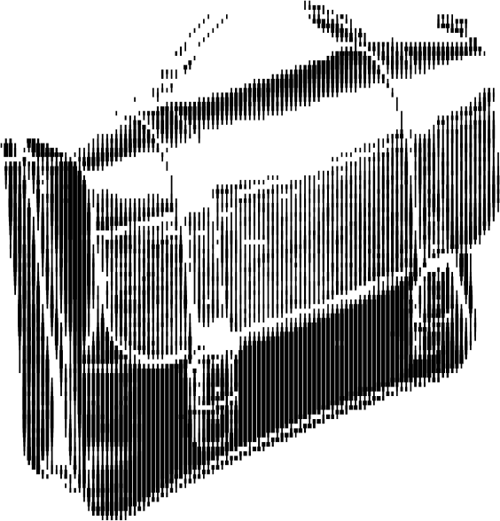 Program impact
Gaining industry knowledge

Understanding fundraising, investment opportunities, portfolio management, holdings, capital gain, and the lifecycle of a venture fund

Applying best practices for investing

Understanding investment strategies and models

Selecting the best deals and negotiating with greater confidence

Monitoring the progress of portfolio companies and choosing exit strategies

Expanding your personal and professional networks, building and managing relationships

Leveraging platforms like Zapflow to manage and organize contacts, track interactions, and stay connected with your network
Get the certificate of "Becoming World of VC"
Unlock your potential as an exceptional venture capitalist with our VC Academy certification program and become the best in class in the world of venture capital.
Gaining industry knowledge and expertise is an ongoing process. Continuously learning, adapting to market changes, and staying connected with industry professionals will help you refine your investment strategies and achieve success in your venture fund activities.
Get in touch with the team!
EUROPE & ROW
Visiting address: Otakaari 7, FI-02150 ESPOO, Finland

Postal address: c/o A Grid P.O. Box 13300, FI-00076 AALTO, Finland