What's the ISO/IEC 27001?
ISO/IEC 27001 is widely known, providing requirements for an ISMS, though there are more than a dozen standards in the ISO/IEC 27000 family. Usingthem enables organizations of any kind to manage the security of assets such as financial information, intellectual property, employee details orinformation entrusted by third parties. In other words an ISMS is a set of policies, procedures, processes and systems that manage information risks, such as cyber attacks, hacks, data leaks or theft.
What are the benefits of the ISO/IEC 27001?
Secure your information
An ISMS helps protect all types of information, including intellectual property, secrets and customers personal information, regardless of whether it is in digital or hard copy form, or where it is stored.
Increase resilience to cyber attack
Maintaining the ISMS is enhance Zapflow's resistance to cyber-attacks, which means improved reliability, accessibility, response and business continuity.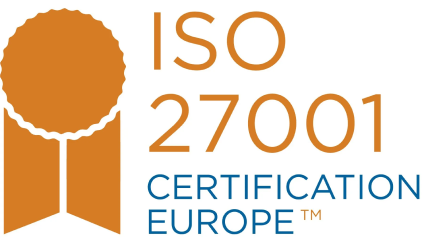 Helps respond to evolving security threat
Continuously adapting to changes in the environment and within the Zapflow, the ISMS reduces the growing risk threats. Thanks to the risk assessment and ISMS analysis approach, Zapflow continuously improving defensive technology.
Improve company culture
The Standard holistic approach covers the entire organization, not just IT, and includes people, processes and technologies. This helps Zapflow's team understand the risks and receive security controls as part of their daily work practices.
Protect confidentiality, integrity and availability of data
Zapflow using ISMS policies, procedures, technical and physical controls to protect the confidentiality, integrity and availability of customers information.
Offer organization-wide protection
It protects Zapflow's customer data from technology-based risks and other, more common threats, such as poorly informed staff or ineffective procedures.