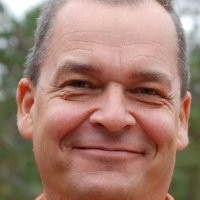 Zapflow quickly became a core tool for us to collect standardised monthly reports from our portfolio companies. Instead of sending emails & spreadsheets back and forth, we now get structured reports from all our portfolio companies in a matter days after month close, with almost zero effort from me.
Risto Rautakorpi (Managing Partner)
Gorilla Ventures
Watch the video below
Start saving valuable working hours each month.

Portfolio reporting routines the way they should be.
Time to put together the portfolio report to your investors? Time to hunt down the source data from your portfolio company CXOs? Stop sending emails, spreadsheets and reminders and let Zapflow automate the process!
How does it work?
Once you've decided what data in which format you want to collect from your target companies, simply invite your CXOs to login as a guest user. They can then enter and submit their numbers and comments to you without being able to change the data structure or alter past reports.
Once the cycle is completed, you'll have structured and comparable data from all your companies ready for your Excel-magic and subsequent investor reporting.
Eliminate Excel from data exchange.
E

liminate human errors

Eliminate clutter
Spend less time with nonsense and focus on creating value or taking a nap
How do I get it?
For existing customers, it just takes one 15-20 minute call to configure the reporting functionality for you. For new customers, add another 20-30 min to setup your full account with us.
Contact Joona now by email (joona@zapflow.com) or schedule a call using the booking button and he'll get you set up.
If you want to go over how everything works, feel free to book a 15-minute meeting where we can go over the functionality and make sure it's a good fit for you.

How does this save my time?
We all need to gather various reporting data from our portfolio companies. Some of this data is for internal decision making and often there's a set of performance metrics we need in order to put together LP / BoD reports. The chances are you send numerous emails back-and-forth to get the data in the first place and quite often there's a lot of time wasted on compiling summary reports. We eliminate this waste.
Can we use this for board reporting?
It depends. Zapflow Target Reporting is designed to solve problems in reporting routines between target companies and investors. Board reporting may have different objectives, stakeholders, and practices. Therefore, suitability for board reporting has to be assessed on a case-by-case basis.
Can we have a different template for each company?
Yes. You can choose to have a company-specific template to capture company-specific metrics. You may also want to have a template for a group of companies - for example, all SaaS-companies in your portfolio may report a different set of metrics than media companies.